Tooletries are a collection of innovative and sleek bathroom and travel products that let you turn shower walls or bathroom mirrors into organized storage. Proprietary silicone grip technology allows Tooletries products to cling to shiny glossy surfaces without the use of suction cups or adhesives. Reusable and won't leave any residue when moved.
Their innovative design allows them to jigsaw above and next to each other making them perfect for above the bathroom sink or in the shower. All Tooletries products are made from the highest quality materials and combine innovative design with performance and functionality. Evo Lifestyle Products are the sole distributor for the UK and Ireland of Tooletries products.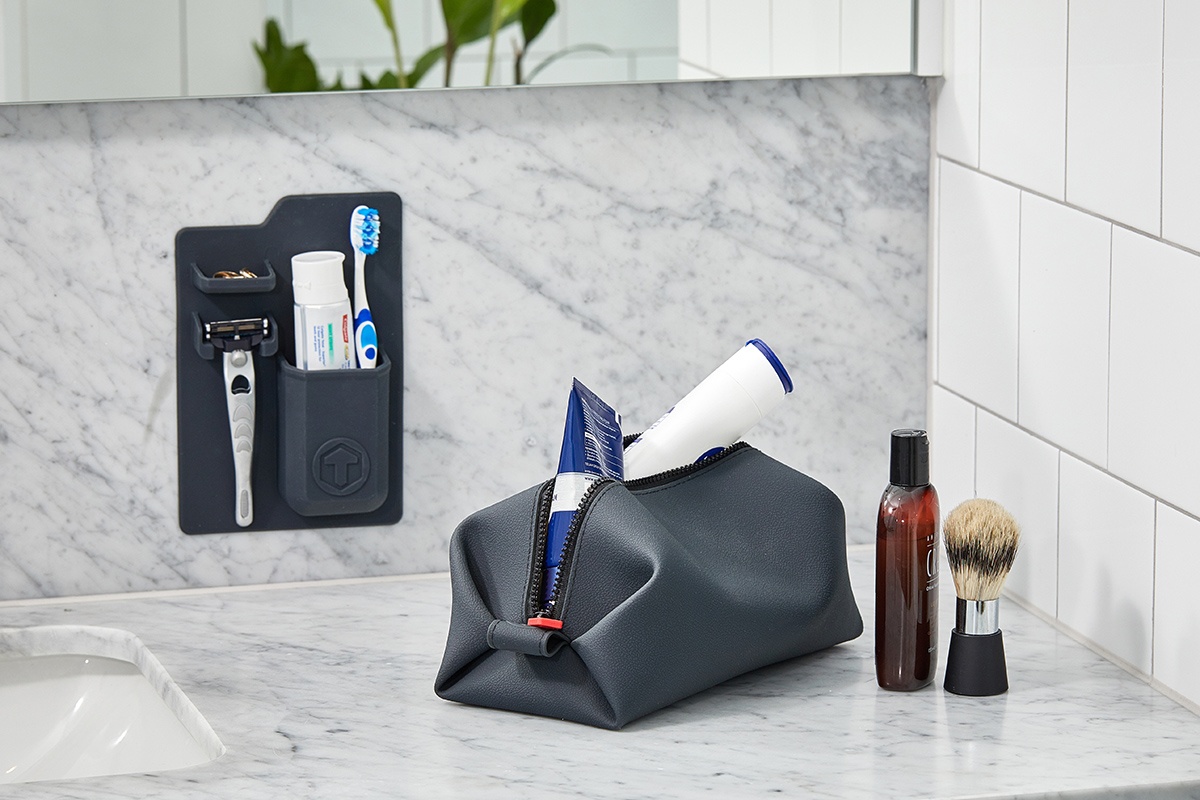 There is a full product range of Tooletries available for retail including mirrors, travel bags, toothbrush holders, razor holders and much more.
Interested in stocking Tooletries?